Hi everyone,
After a thoughtful pause, we're back at this again: Creating and Exploring!
Since we've all been taking small steps and coming healthy past the pandemic, getting back to work will be another one of its phases. Thus, this post is an ode to work outfits that excites us to get out of bed and get started with our days! I've missed this hype quite much through the past year, and I hope y'all did too..
We've come far from what the history of workwear outfits looked like. With what started as skirts, dresses, pants, hats and ties, the work wear style for women has evolved drastically with infusion of similar pieces worn in their creative, chic ways today.
With the everchanging fashion trends, our approach towards them changes too. Adding some wardrobe staples and distinct pieces, we can hit the bottom line and create interesting outfits even for work looks.
Starting off with some key products I've used in the post:
Asymmetrical long white shirt
White mock neck halter top
Black throw tops: Mock/Funnel neck body suit, bow top, and a puffer shoulder top
Crop jacket
Pair of blue/white denims
Formal pants: in a shade of pink and checker pants
Diving into some outfit specifics:
The first one starts with a basic blue denim, along with an asymmetrical buttoned-up long white shirt. I was really looking forward to use my bow throw top that gives more of a party look and pair it with some formals. You can do a box clutch, shoulder bag or other handbags to go with the outfit. Finished it off with brown lips and black high boots.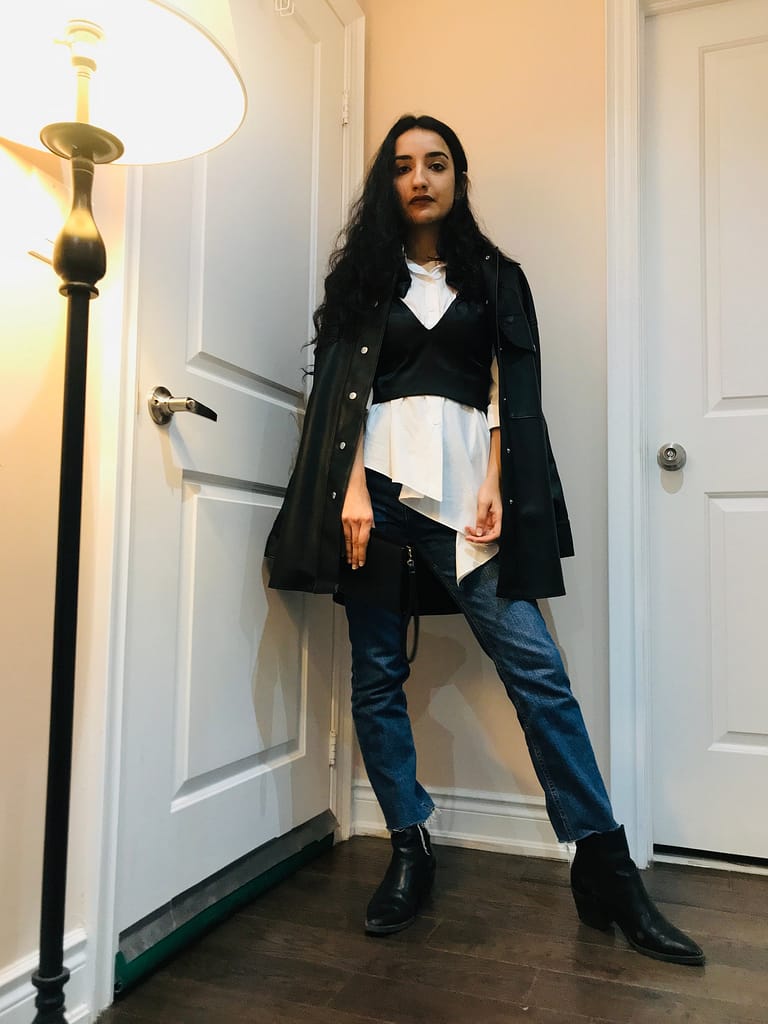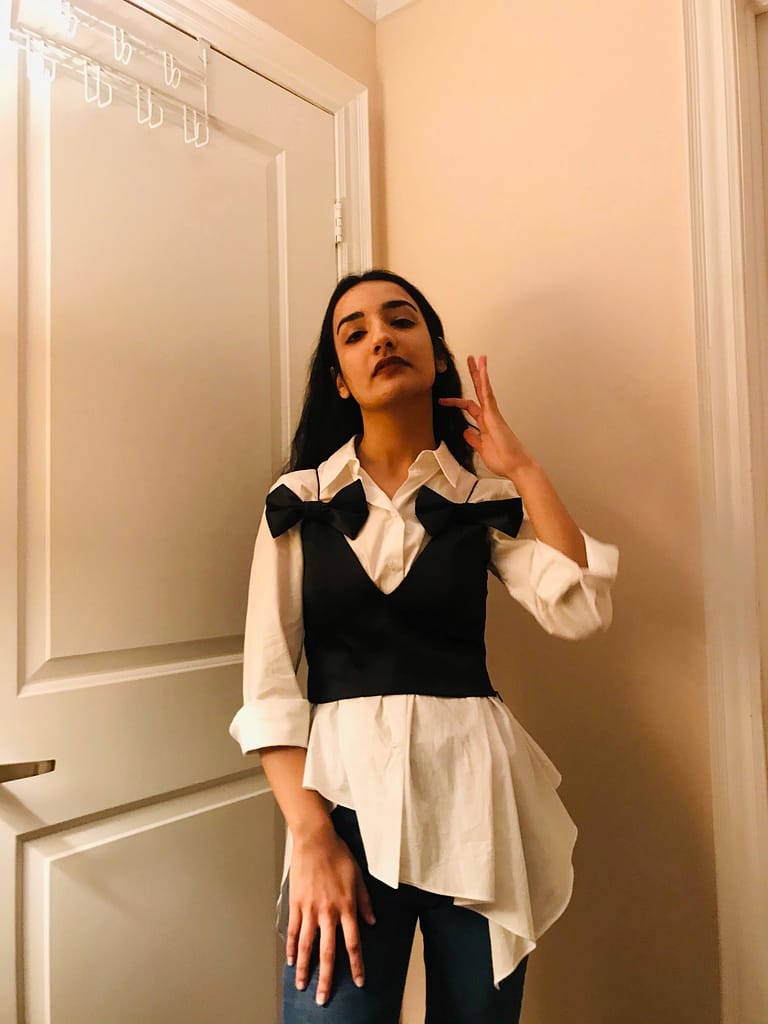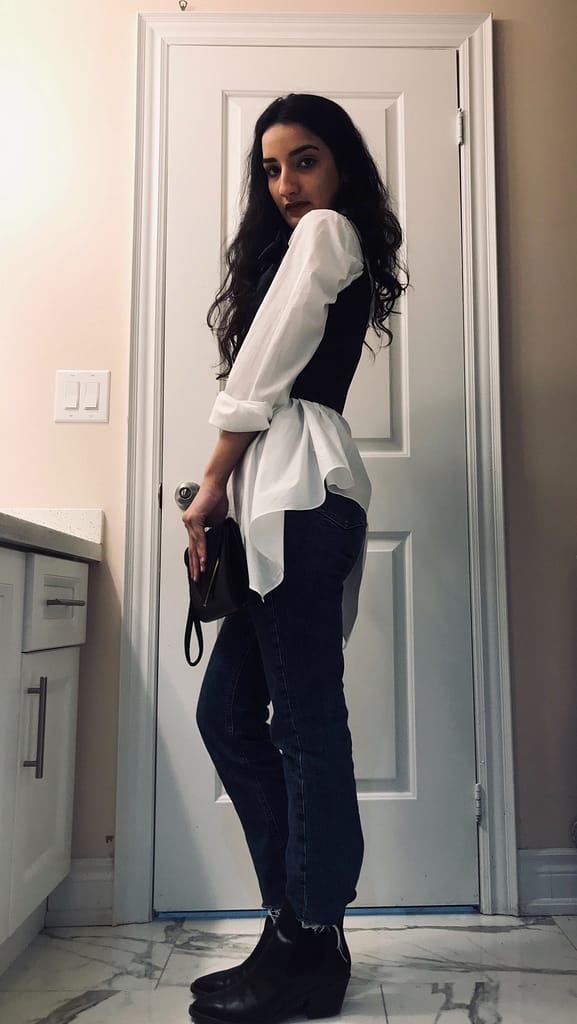 The second one I picked is to a rather bolder one where I did an achromatic pair by doing some white on white and added pieces of black to balance the look. A white halter top along with a pair of white denims look chic, and the crop jacket with a belt add on work as great accessories for outfits. Finishing it with a pair of converses. You can also do some heels along if that's something you'd like to give a try.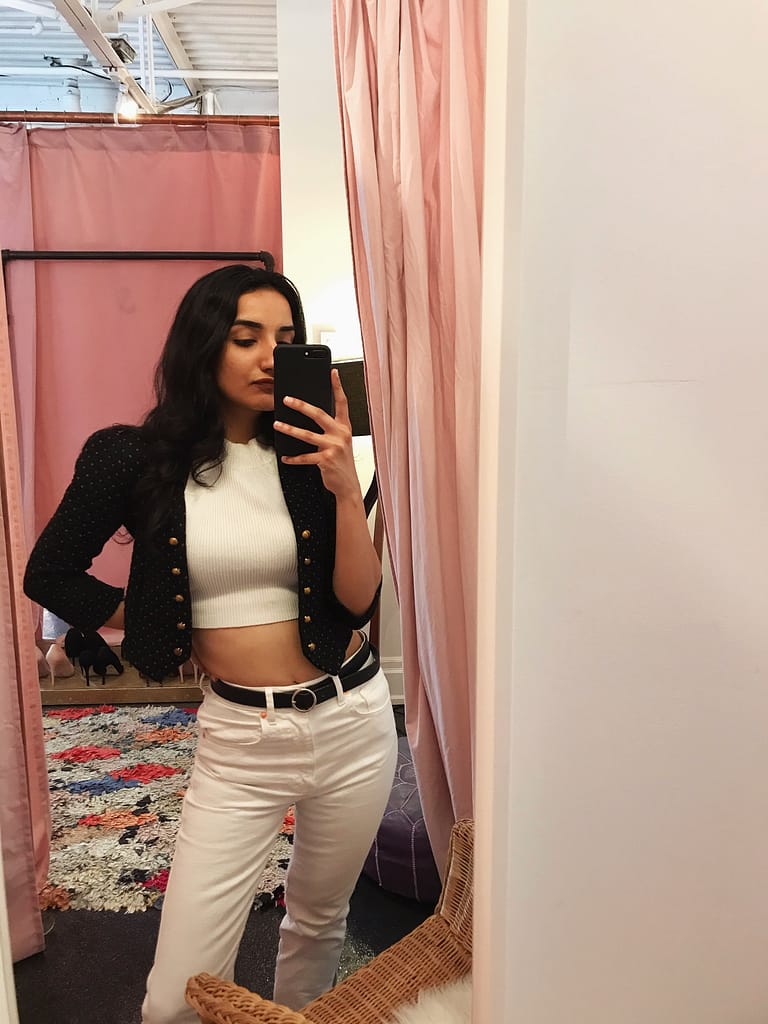 Another pair that excited me is the asymmetrical white shirt paired with a hue of pink. For some color balance, I wore a pair of white converses, tucked a side of shirt inside while keeping the other end flowing, added a belt and a pair of silver earrings to give it an edge.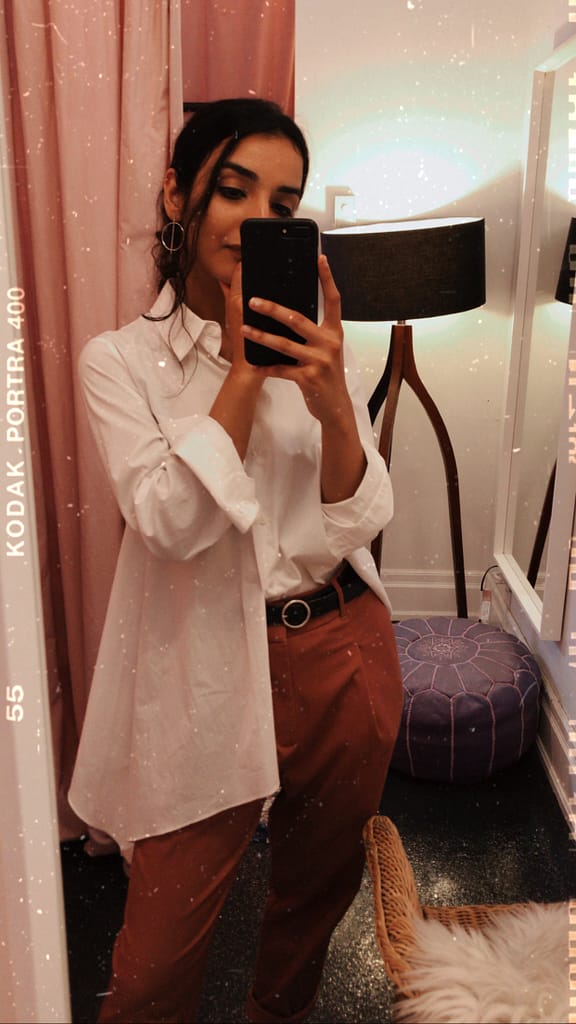 A darker color shade goes pretty well with a light one. In the next outfit, I've tucked in a black puffer shoulder top with subtle checker pants to give a formal look. For add ons, I did a pair of high boots, a shoulder/handbag and compiled it with a pop of yellow earrings.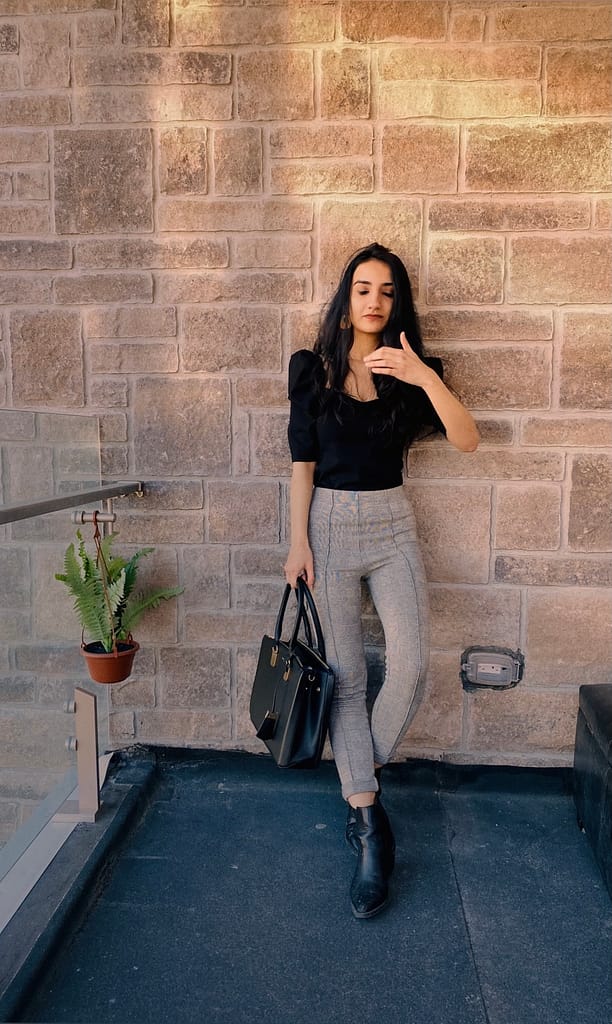 Lastly, a full sleeves mock neck bodysuit with a pair of baggy blue denims put together with high boots. To layer up, I loved a touch of white denim jacket with this look. For accessories, I chose a belt, a pair of earrings and boots to complete the outfit.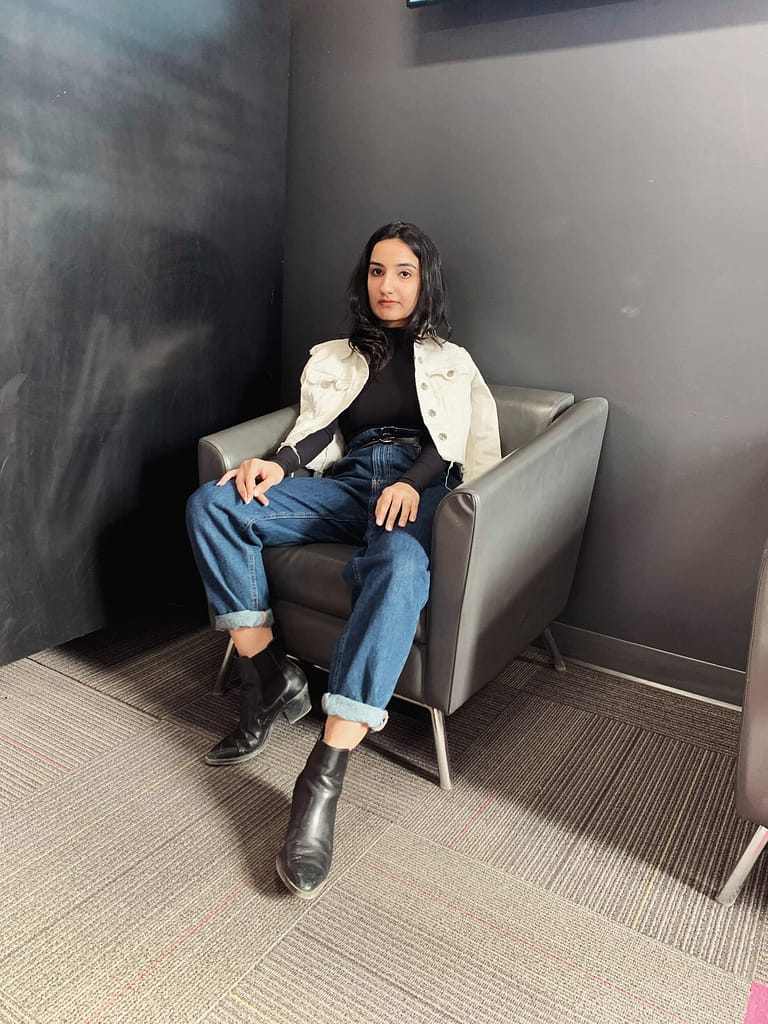 Good Finds: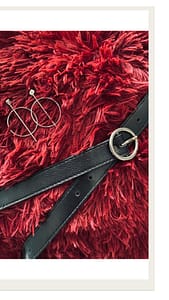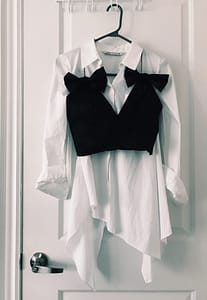 Asymmetrical long white shirt, Bow Top: Zara
Mock neck body suit, puffer shoulder top: H&M
Crop jacket: Forever XX1
Pair of blue and white denims: Zara
Formal pants in pink: Zara
Checker pants: Forever XX1
Black boots: H&M
The bottom line of this post for me was to use a set number of pieces that can be worn with multiple outfits, giving each one a unique look whilst also utilizing selective products instead of having to buy a bunch for every outfit.
Hope you all enjoyed the compilation of work #ootd here and struck an idea for some of your own looks!
Until next time 😊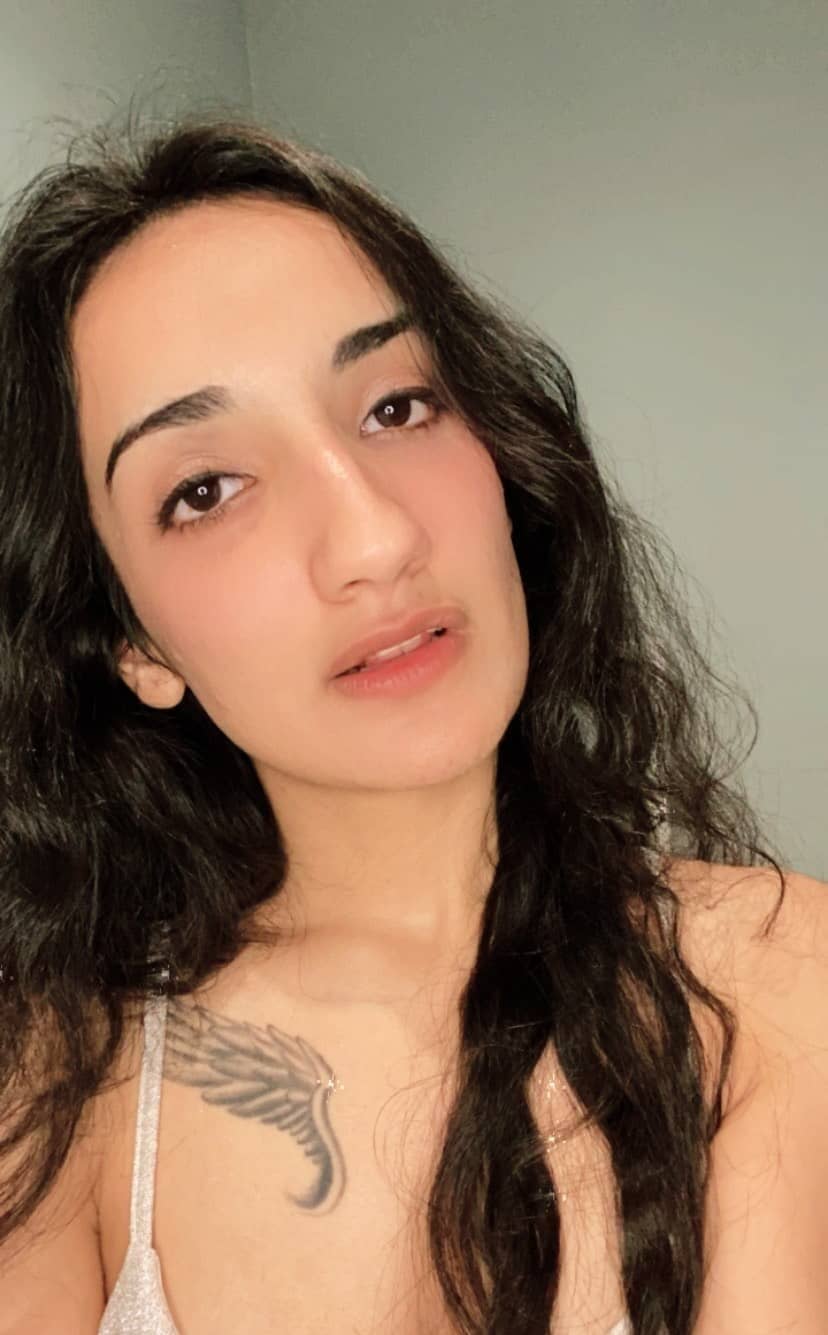 Always looking up to the fashion world and travel literature, I've had the earnest desires to live the life I dream of. Being a Fashion Communication student has been all the more inspiring and given me a direction towards my dreams. I, thus, write my experiences and share my comprehensions with people.